There's something about soaring through the air.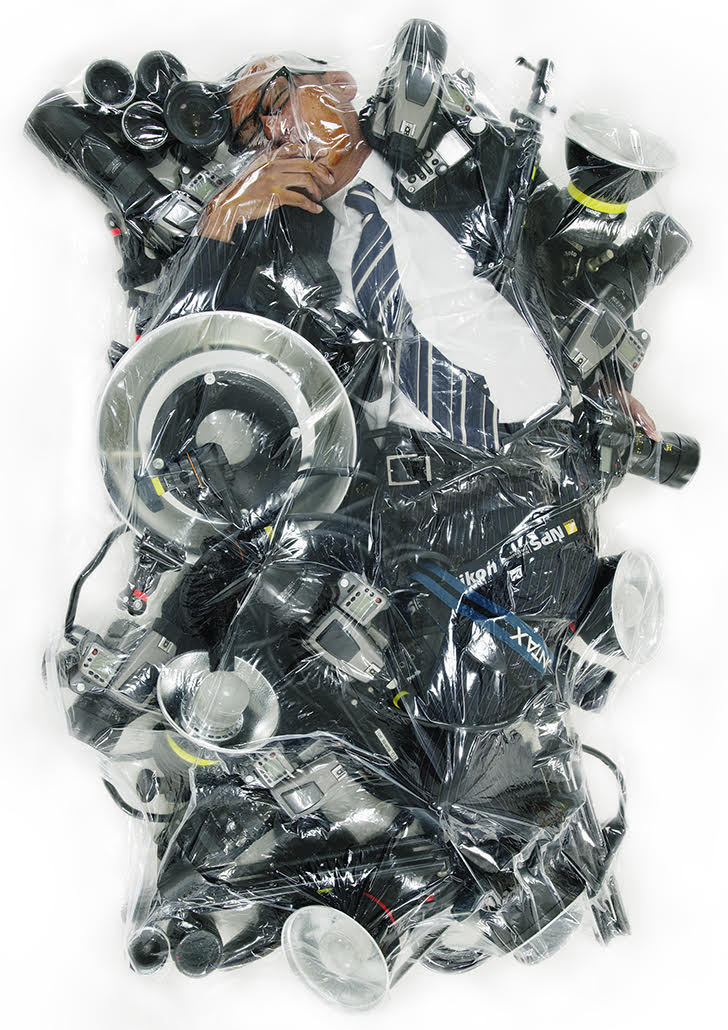 In the routine of our daily lives, we sometimes lose sight of what is actually important, as we accumulate the familiar routine of going back and forth between work and home.
This means focusing on things with our natural sensitivity, discovery, change and curiosity, rather than looking at things from a conventional, stereotyped perspective.
By doing so, familiar landscapes can be seen as a different and wonderful place.
These works were shot from a helicopter, 5,000 feet up, capturing moments from a bird's-eye view of the landscape composed by the interaction of local buildings, people, cityscapes, artificial light and natural light.
Overlooking the cityscape which cannot usually be seen is expresses the importance of seeing things from a different perspective.
I believe that a change of perspective and a different way of looking at things can help you develop your life.
If you are in a state of anxiety about a life or a land you have not yet seen,
I urge you to change your perspective, see things differently and move forward with your own aspirations as a pioneer in your own life.
A beautiful world you have never seen will unfold before your eyes.
Michael Hitoshi
Michael Hitoshi (1967 - ) is a Japanese photographer. (Born in Takamatsu City, Kagawa Prefecture)
One of the world's leading photographers of aerial photography, shot with a medium-format film camera.
In the early hours of the morning from Nice to Paris, he was fascinated by the beauty of the aerial view from the plane and decided to pursue a career as an aerial photographer. There is a short time after sunset, when the whole city shifts from natural light to artificial light that floods the streetlights, roofs and windows. In this one and only special moment, he leans out of the helicopter and takes a true bird's eye view of his subject at 5,000 feet . As a reformer, rather than a follower, he insists on shooting from a true perspective. His style is a battle against the limits of his filming skills, fears and self, and it has influenced many people. The artist's specialty is the arrangement of light colors that change rapidly with time, and the creation of textures and three-dimensional planes. He says that the appeal of urban spaces colored with unique light created by the interaction between the natural light and infrastructure structure of each city and the people who live there. Color negative film was used to express the work. This is a technique known as C-type printing, which is printed on photographic paper. His policy is to print in a consistent and classical manner.
The "Checker board" series in 2009 and the "LINE" series in 2013 won the Grand Prize in the Special Category of the International Photographer Award (USA), which is said to be the Academy Award of the world of photography. Awarded at Carnegie Hall as a Japanese photographer. He has also won numerous awards around the world, including the Hasselblad Masters (UK) finalist in the world's most prestigious professional photography contest and the PX3 (France) first prize. It is highly acclaimed throughout the world and was held by the Emirate of Dubai in the United Arab Emirates in 2017.